Installed firmware on both board and TFT. I can long press the knob and switch between the two modes. Marlin works - I have control over all axis and can verify movement is normal. Touchscreen mode reads 'no printer attached'.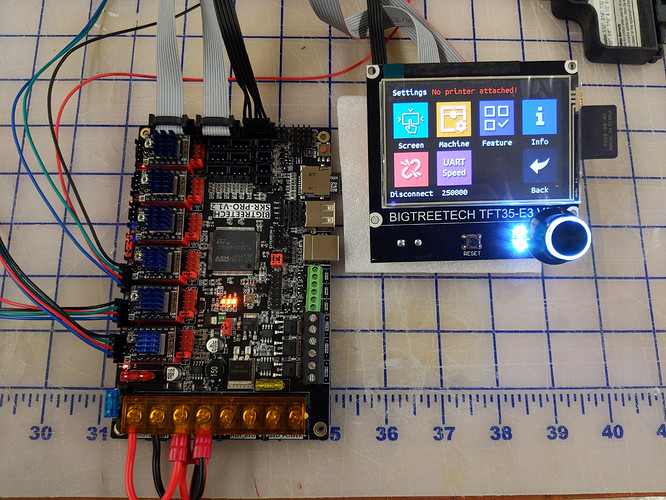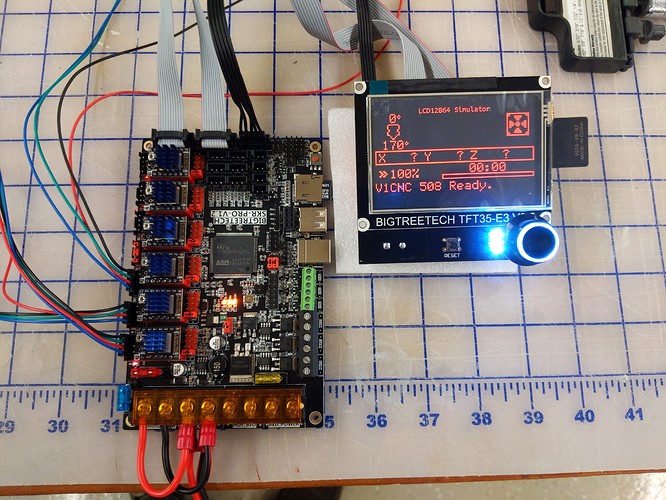 I've read through the posts here and tried to change baud to 250000 w/ no luck. Also tried a variety of connections with the gray cables omitted and the black TFT cable omitted. The numbers on this pic in the instructions are super confusing. But, I imagine that if marlin works via the knob, the gray cables are setup properly, rt?
I think when I first set it up I had the black TFT cable plugged in upside down on the board. Could I have fried the touch connection?
I don't mind using the marlin interface - would I be losing any functionality by doing this and avoiding the touch interface?
Thanks -
j