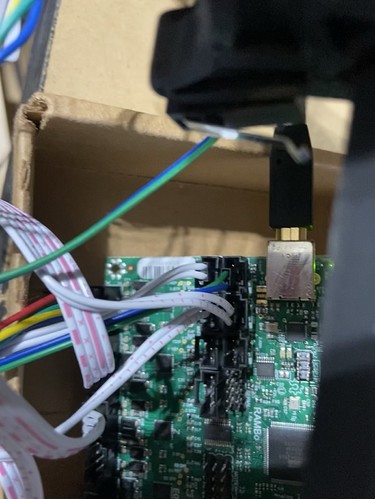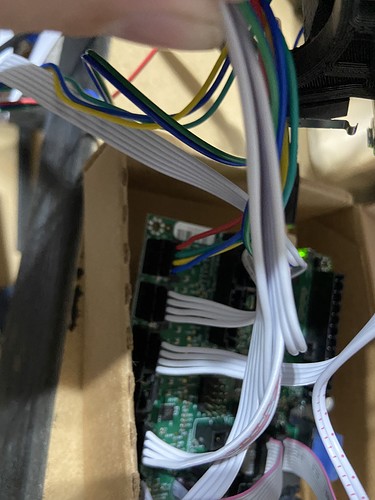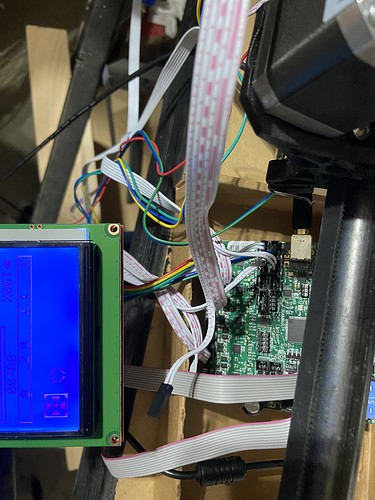 Bought Rambo with series wiring, ordered Dual Endstop wiring later, so was able to successfully use Xloader to flash to the 510D firmware.
Steppers have never received any power at any time. Wiring is correct per diagrams. Red on the the left.
End stops are wired to the outside pins
Repetier host will connect and it auto sends m105 temperature requests.
Oh and the LCD screen manual movements will not operate the steppers either.
EDIT / UPDATE:


hm, seems I missed the part where a jumper is needed for the power hahaha. on to testing, wish me luck!