Thanks to reading many forum posts, my Crown is fine. I cut my own wasteboard, which took a long time but completed successfully, and made some successful test cuts in foam and wood. Yesterday, I attempted to cut out a fence. My first attempt went well, other than I had not placed enough tabs in ESTLCAM and decided I wanted a cut-out in the vertex of the angle.
[attachment file=109372]
I made changes to the DXF in FreeCAD and re-did the CAM in ESTLCAM. But when I ran the job, I noticed some jerky movements that would always occur in the same place.
[attachment file=109373]
In both cases, the tool would jerk past the cut so quickly it would shake the machine. You'll also notice that at the top left the cut turned out to be wrong angle.
When I first put the MPCNC together I noticed a similar behavior on one particular program where the tool would just wander off for a while and then get right back to what it was supposed to be doing. It wasn't a jerk–it was a wander, and it was repeatable. The job looked good in Fusion and an online gcode simulator. I just chalked it up to not understanding Fusion 360, which I was attempting to learn at the time.
I'm running firmware 402 on a MKS GEN-L V1.0 with DRV8825's. (I think I was running the earlier firmware when I had the wander problem.)
Any thoughts? Could bad wiring cause this kind of behavior even when some jobs are good?
Thanks.
[attachment file=109374]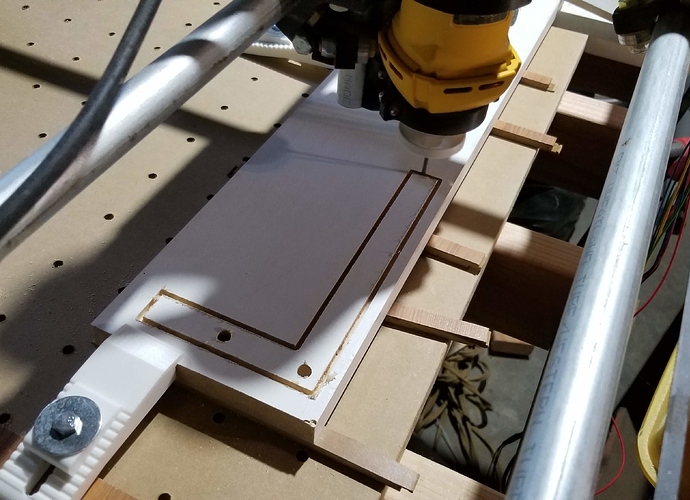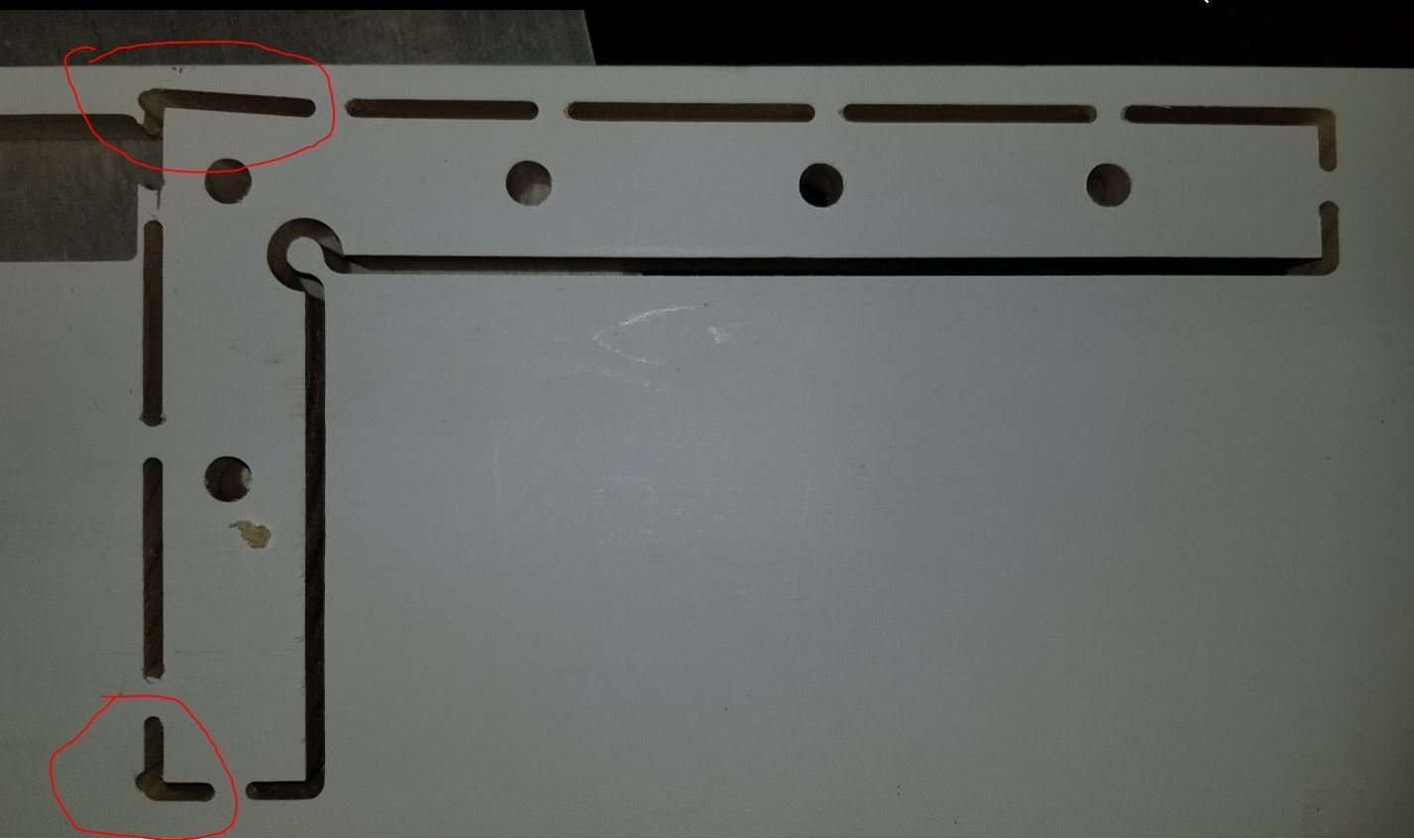 fence2.gcode (167 KB)