Figured it was about time to put the burly to work.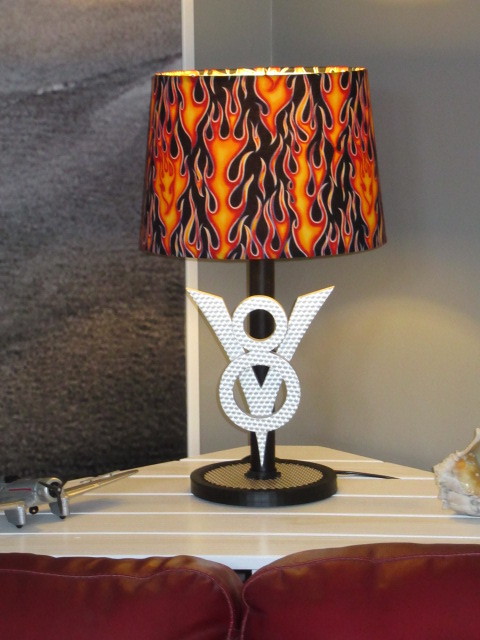 Found the lampshade in the local Goodwill a coupla years ago, for $2.00 I just couldn't say no. The V-8 emblem is a riff on the grill bar emblem Ford introduced in 1932 when they put their first production V-8 on the market. I've always thought it a nice piece of graphic design.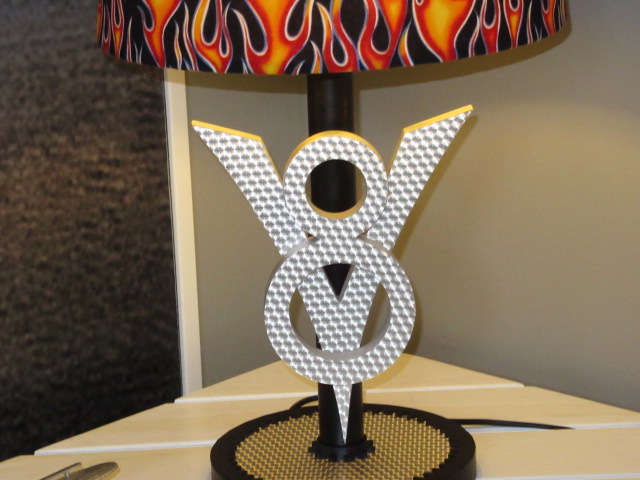 Cut the emblem from 18mm poplar. A number of folks tried to help me with a Fusion file and I greatly appreciate the assistance offered by all of you but I must confess, I bungled it badly in Fusion but managed to muddle my way through Inkscape and make a useable file. Engine turned finish is an adhesive backed polyester film.
I haven't come remotely close to exploring this machine's limits but having it in my backroom still amazes me. Thanks to Ryan and all the people on this forum who are so knowledgeable as well as generous with that knowledge!