Well it really is alive this time. Been working on it on and off for the past several months. I need to update my blog posts, but here it is;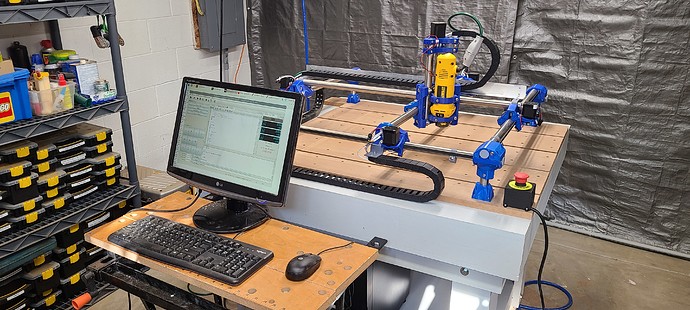 It is running GRBL 1.1f on the ESP32 MPCNC board from Bart Dring. Raspberry Pi 4 running Universal Gcode Sender, The electronics setup is totally custom, including a custom Hat for the PI for power and cooling.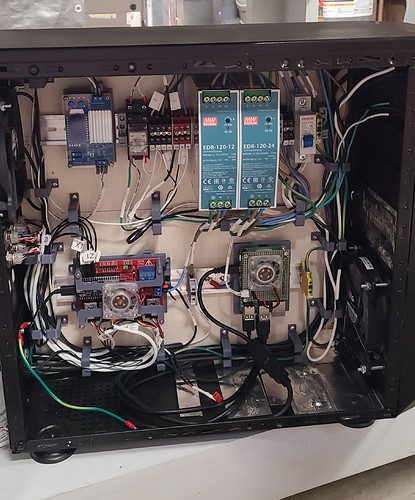 Today, I finally skimmed the spoil board and used Fusion 360 to generate the Gcode. No crashes yet, spent a lot of time figuring out how to set Zero location and that helped alot.
OMG, did it make dust, I have a really small shop; dust collection and an air blower is in the near future. I have a bunch of custom parts for the cap ends, drag chain support, etc. These are new drawings of items from the community as well as new items. Am working on getting them posted to Thingiverse with the Fusion files, as a sort of an upgrade kit.
Thanks to the community for the help with the on and off dumb questions. Learned a lot. I really appreciate it.
I will post an update when I have the Blog update and more parts made.