One Texas and one Colorado.
Looks amazing…
Can you share your process on the star inlays… and potentially your SVG. I've been wanting to do inlay for a while now.
Thanks
First, let me commend you for very nice work.
Second, let me apologize in advance for defacing (virtually) your artwork.
[attachment file=110245]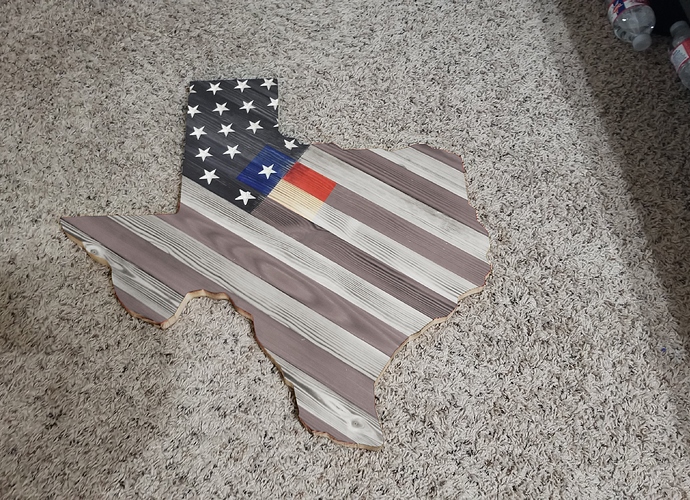 Jamie, now I'm questioning if any of your projects are real. How fast can you make a triple decker MPCNC?
Lol! Well I'm afraid this is the best I can do on short notice. I'm no expert, just the simplest things.
And darn the extra center assemblies keep falling down.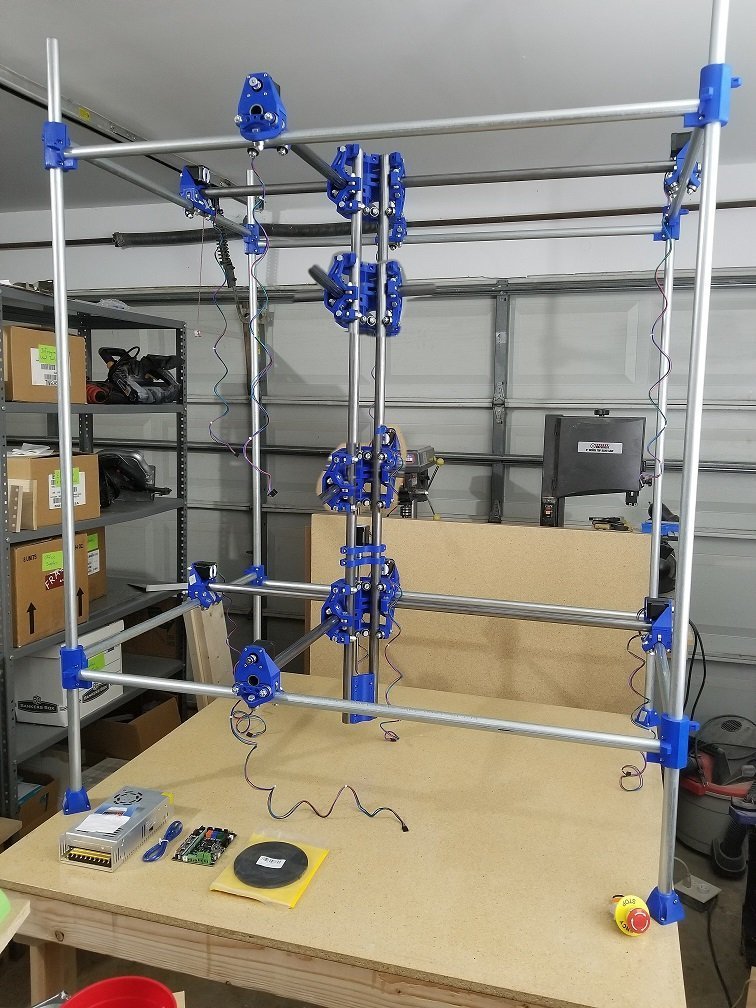 Everything I've ever known is a lie.
(Sorry for the distractions, SandX. Great work).
Thank you! The stars are actually carved with a 3/8" v bit, I havent actually tried to do inlays yet, but they are on the "To do" list. I made the svg for the union in Inkscape. I can post it up tomorrow if you are still interested.
I have actually considered making the next one in the shape of the US. Maybe add a clock to them or something. I've been getting $125 for the regular flag ones. It helps pay for my hobby??
Good Lord! I have no words!?
Thanks Sandx… Yea, inlay has been on my list for a while, but all those other projects keep getting in the way. I have been building walnut and maple flags and leaving the union blank. Would love to do maple inlay in the walnut union. I'll get there one of these days.
Thanks again… nice work… and that a great price on the flags!
As a (displaced) Texan, I love this!
Not displaced but Texan… I love it, too!
Would you be able share the details of the vbit youre using and roughly how long it was taking you? I was approached to just make some unions but the 1/8 v bit I have will take forever if I use that.