Since our old vacuum is getting replaced I am now planning to build a vacuum table with the old one. I decided pretty quickly that I wanted several zones that I can manage individually.
The first design had a centre zone that is always active, because I often only use that size.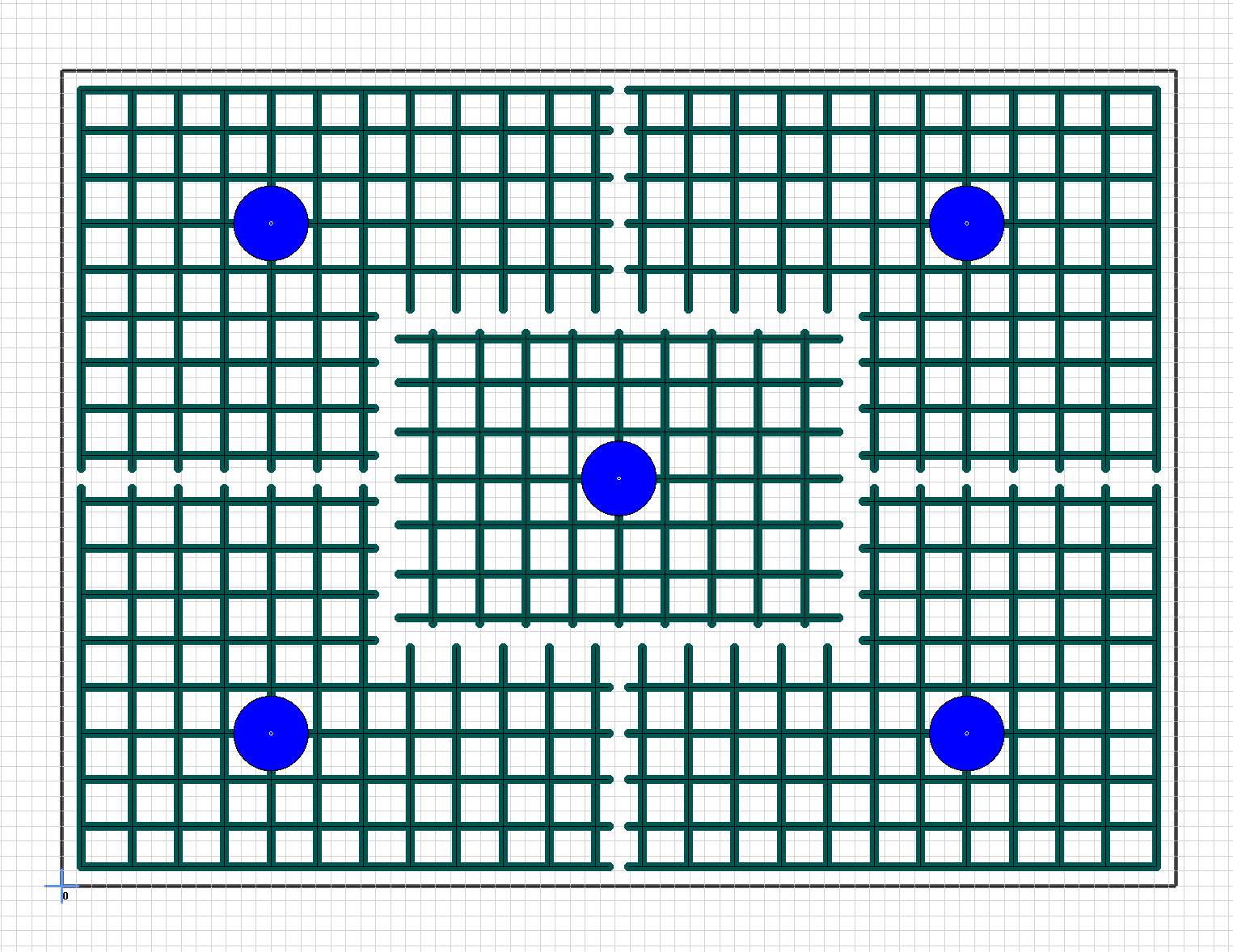 I then looked at my videos and pictures and figured out that I am usually working closer to the edge. Also I didn't like that the original plan didn't utilize the middle fully when using only one of the other zones (top 2 are together, botton 2 are together.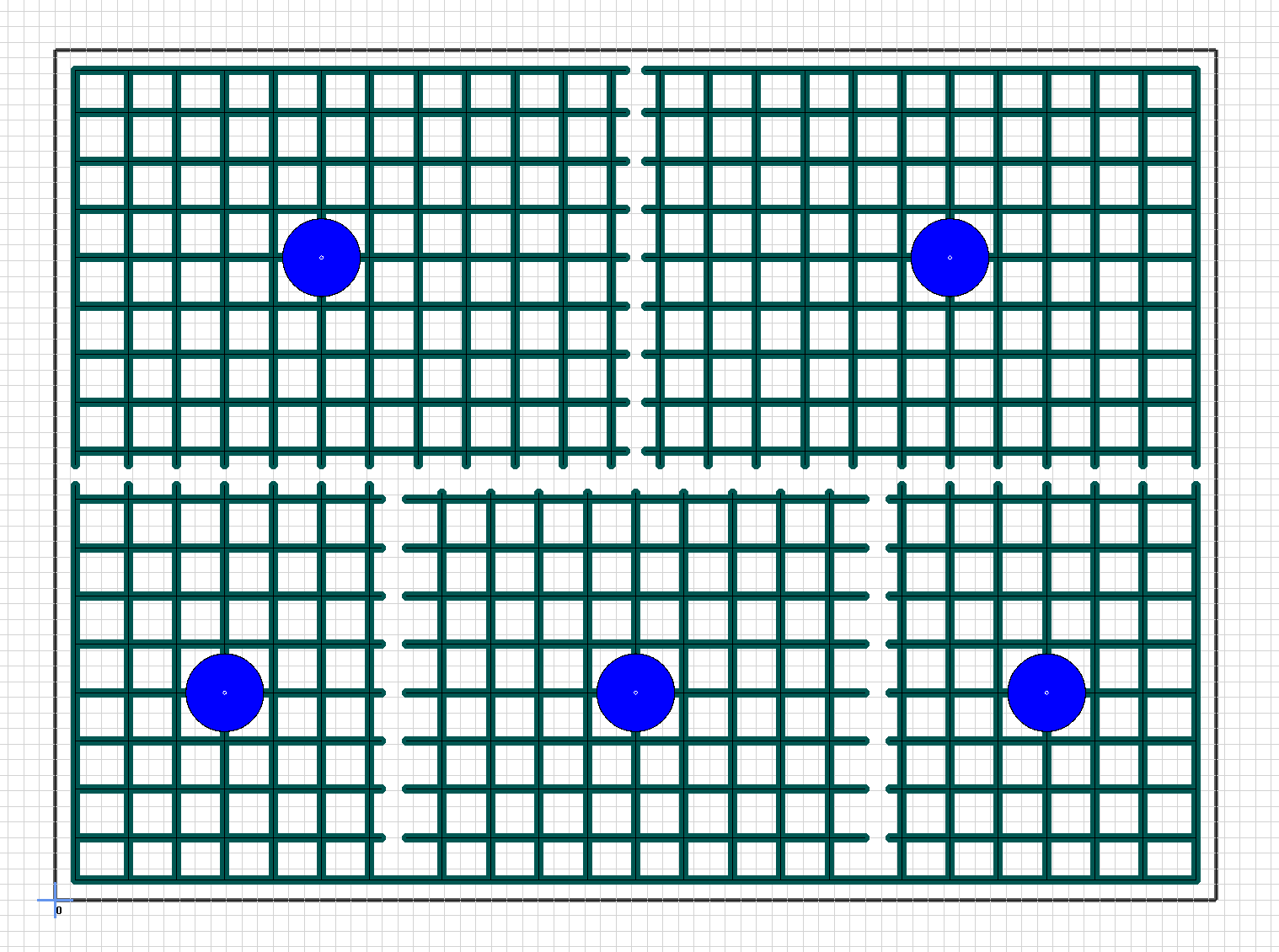 When doing a dry run I noticed that two of the holes are above my supporting beams, so I had to move them. Looks ugly, but no one is going to see this later anyway.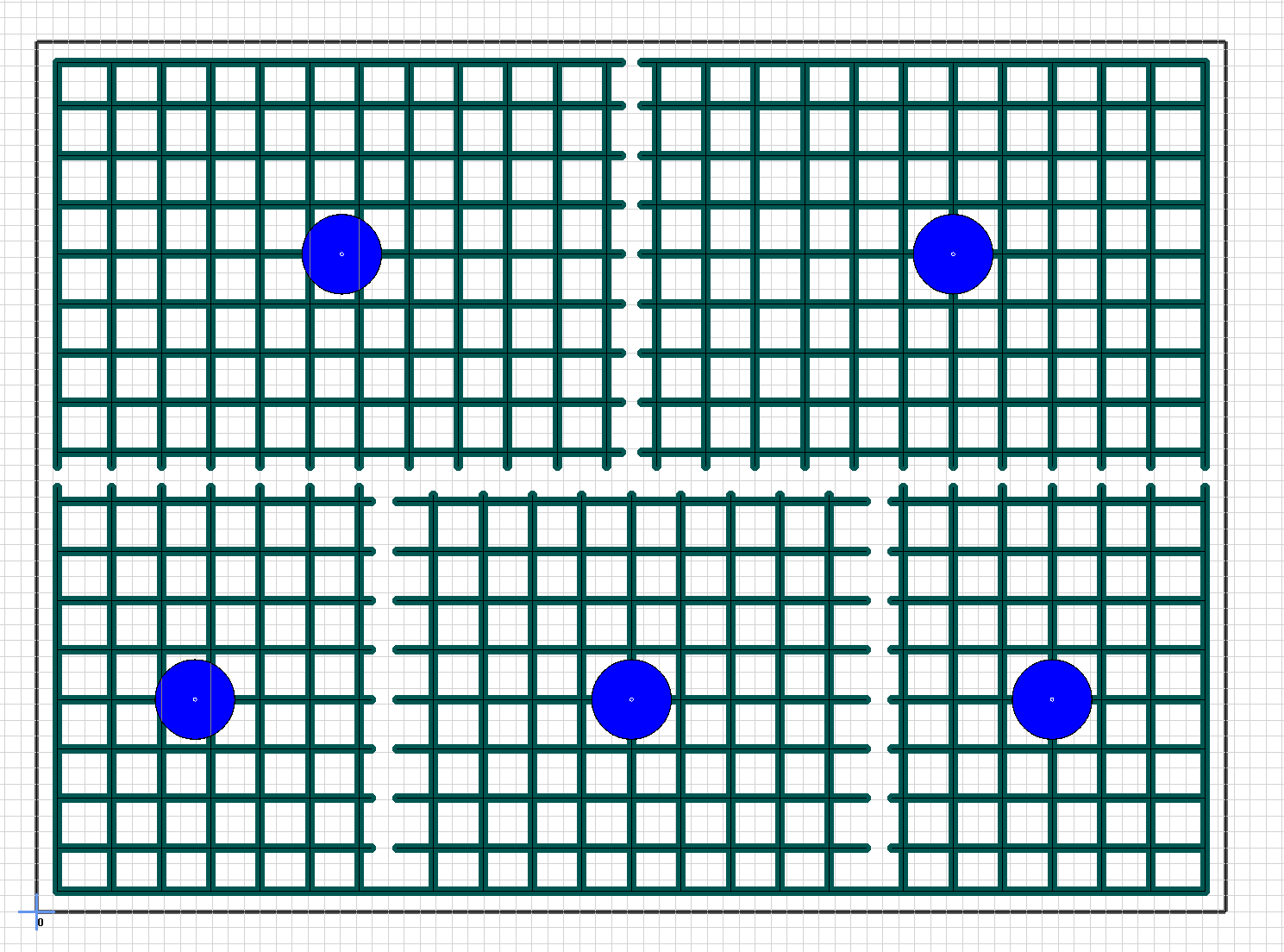 Cutting will be next week or so, I will keep you posted.

And just as I hit post I saw that the bottom line still connects the centre and side zones. Shame on me.