Ran the machine yesterday and there was a deviation in the first pass in the Y axis. Subsequent passes were fine and the part is the right size.
Here is a photo showing what happened.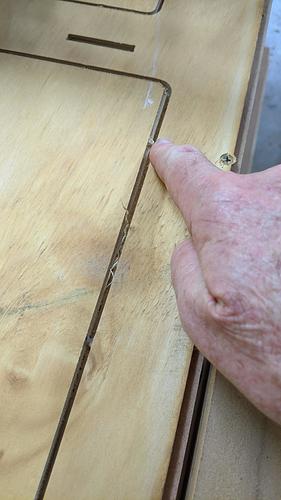 It is cutting a hole here in this instance and the outside final cut for the hole is spot on. I did not use a finishing pass on this hole.
Any suggestions? I reused G code from the first version of the boat seat and it was fine.
Rob