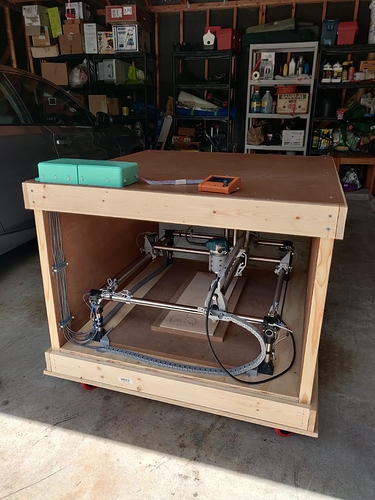 Hello!
Over the last 8 months, I have been slowly assembling an mpcnc. However, due to me moving to college, I no longer have the space nor the need for the machine anymore. So sadly, I must let it go. The machine is well built(all parts are printed at higher infill and with more walls than required). All the rails are stainless steel, instead of the standard conduit tubing. The cnc also comes with a makita RT0701C router, as well as a few bits and a surfacing bit. The controller board is an archim 1.0a. All in all, the machine is perfect for anyone looking to have their own first cnc, or as a project.
If interested, feel free to message me at joshch95@gmail.com or 425-219-7160. I would like to recoup some costs with a price of 700$, but I am pricing to sell, so shoot me an offer, the worst I can say is no.
In the album, there are more details.