MPCNC build
Got my Ramps 1.4 with the 12864 display. And flashed precompiled dual endstops
My steppers have not arrived, but when testing with 1 nema23 motor I have, both axis move.
When I move X from display or computer, x motor moves. When I connect the motor cables to y driver and move the x axis the Y motor rotates.
Same when I control Y, both motors turn.
When i move the stepper 10mm it turs right, when again to same direction, it goes left, but not always
I use 8825 drivers, This is the only jumper position It runs normally with this nema23 motor I have (will install Nema17)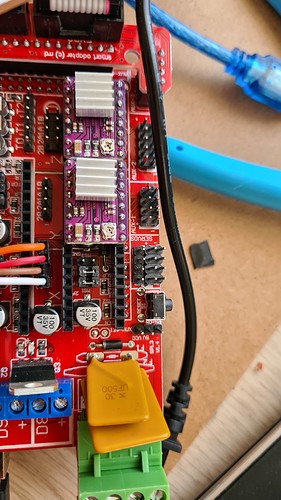 Flashed Ramps_Dual firmware, It shows ZenXY on the screen, is this right?