I bought the Burly unit a while back and only got it halfway put together before I had to devote my time to other things. I am now picking up where I left off which is trying to square the gantry. The outer dimensions are exactly the same lengths and the diagonals are as well.
I have tried everything that the forums and the instructions say to do. In fact I have taken the gantry unit back off AGAIN to go through the setup. While having the gantry on my bench and after I have checked all the bolts and have tightened them as instructed (All tension bolts are loose) I thought I would check the squareness of the XYZ top/bottom parts as well as the XY parts that are attached to them. I noticed right away that they are far from square. In fact the orientation that they are out of square explains why the gantry rails are so far out. If you look at the pics the gantry rails are out of square by 1/8" per foot. My setup is roughly 4' x 4' (table size) so it is out of square roughly 3/8" (ish) from end to end. Making adjustments to the tension bolts makes little to no difference.
Hoping someone can shed some light on this?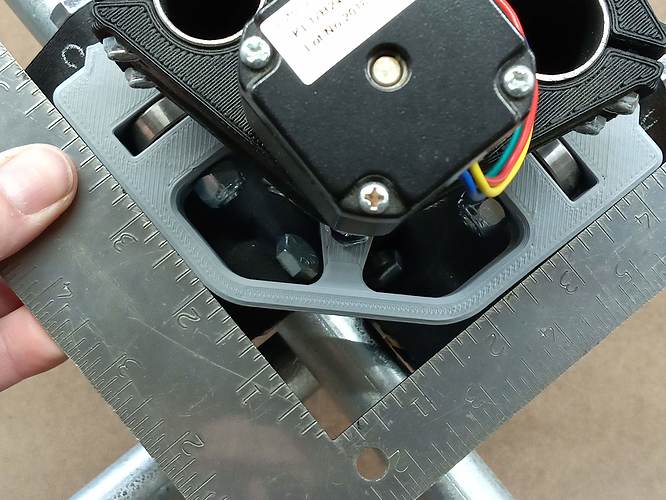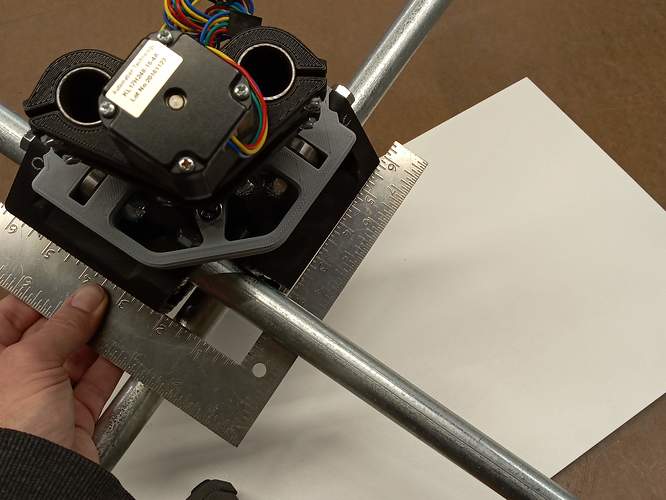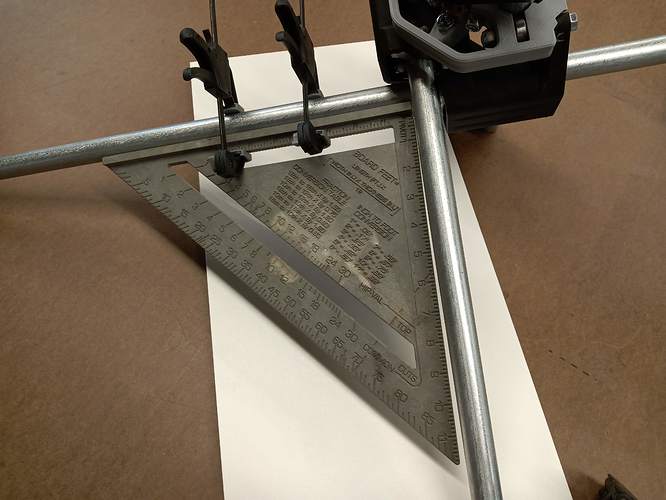 Thanks,
Shawn