Hey everyone, me again with even more problems!
So I made some modifications to my table because I was having clearance issues (x-axis running into wheels) and when I got everything back together I tried to run a facing operation to level the spoilboard. Unfortunately, this happened: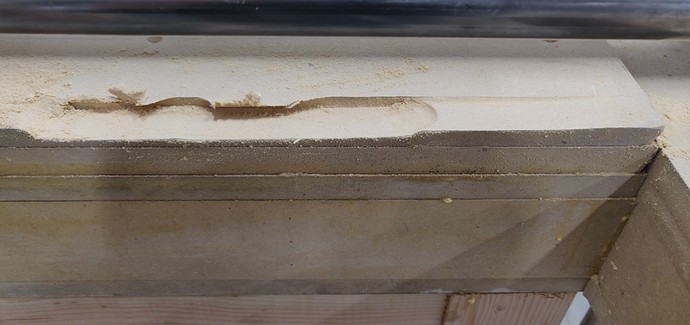 It looks like my z-axis just dropped itself. Why would this happen? I tried to turn off and reset my RAMBo so everything was level again, and then one of my z-axis stepper motors started doing this:
I tried moving it up and down, and the motor would only move downward, causing my gantry to twist. I haven't heard of this issue or seen it before. Could this be caused by running grbl? I feel like a lot of my problems might be because I'm not using Marlin (I don't want to give up on grbl, but I really just want my machine to just work).