Hi All,
Just wanted to say hi, tell you about my build and ask some questions… as i'm waiting on parts to be printed and delivered (6 days to cross the border, 2 weeks to go the last 40km -_-).
I am still trying to decide how i'm going layout and build my table… but at least the parts will be fluorescent (one of the cheapest pla on amazon and a little fun too)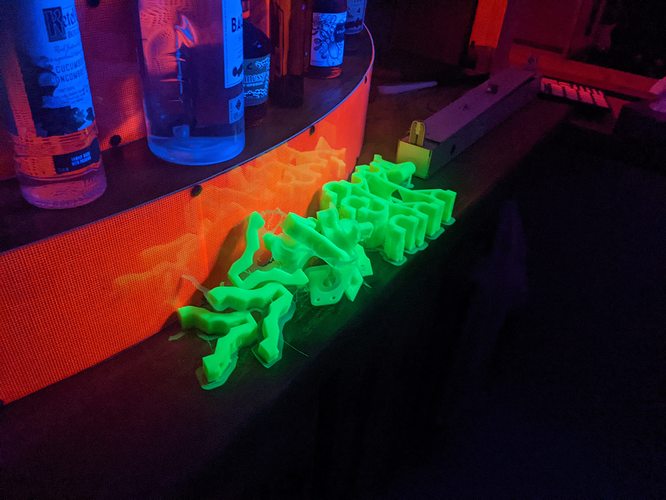 I have a laser cutter and I'm thinking of cutting the y plates out of 2x 1/4" plywood and gluing it together…will this have enough support or try and see?
i have the rigid R2901 router. It's 93mm in diameter, has anyone tried a router of this size?
Looking forward to getting all the bits and putting it together!
Eaymon