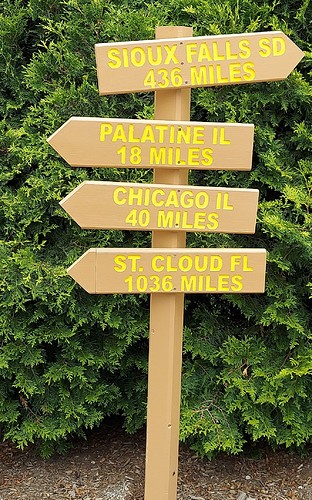 First "major" project for MPCNC after the crown.
Made this for a neighbor to keep track of his kids.
Made out of 5/4 x 6 pressure treated decking.
Learned about inkscape and what peel pocketing does in Estlcam.
Took about an hour and a half per arrow to pocket.
I wasn't happy with the centering on two of the signs, but neighbor thought it looked fantastic.
I offered to remake but he said, no no I want to get them painted as a surprise for Christmas.
Post and signs went up last weekend
I have no idea how my neighbor thinks that Chicago (which is due east from us) and Florida are in the same direction from where we live, I only made the signs…