Have made a number of small things before this but this was a great for sure. Still have to paint, but really came out clean.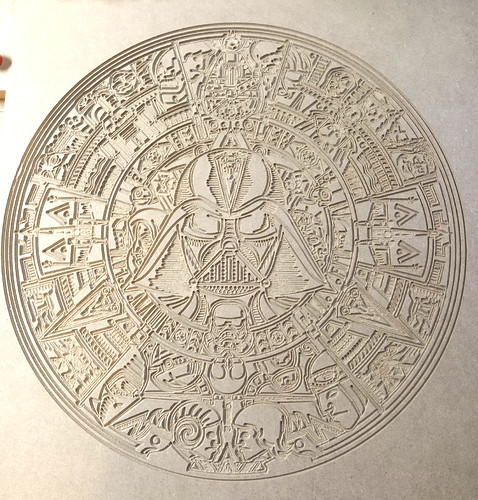 Today's work on the CNC was the longest and most complicated to date!
119,975 lines of computer code.
5 Hours non stop run time.
The result, may the force be with you!