For the person complaining about people only posting machine builds
here is my first thing made.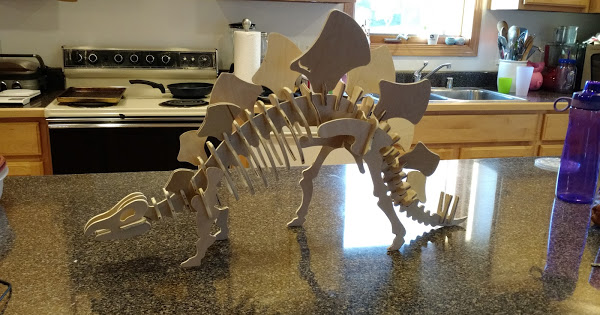 Just 1/4" plywood cut through with a 1/8" up cut spiral bit.
Next one I need to engrave the part numbers on the pieces so I can tell where they go. I also need to make the slots bigger so the intended audience can actually put it together. On this one I errored on the side of too tight for fear of it falling apart.