Tried to cut a divot tool (golf) from 1/8" aluminum with a 1/16" O flute bit (1/4" shank).
762 mm/min
0.1mm DOC
Was going really well and then the bit snapped.
Other than using a fatter bit, should I slow down the feed to like 500 mm/min? I kept it at 762 mm/min because I thought you had to keep a good pace going through aluminum to avoid the material overheating. Was I too aggressive or is this just not something a 1/16" bit can handle?
Pretty sure the metal that is filling in the lower left corner of the cut is the bit all chewed up. You can see it did successfully complete all passes on a few contours. It was probably done with ~30 of the 33 passes on the big contour it snapped on.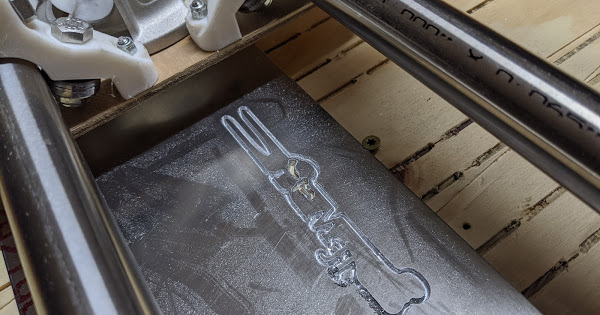 Sad day: