In hopes of making using a laser more beginner friendly by having them enabled in the firmware by default and the instructions more complete I have been burning all sorts of things.
Looking for some wisdom.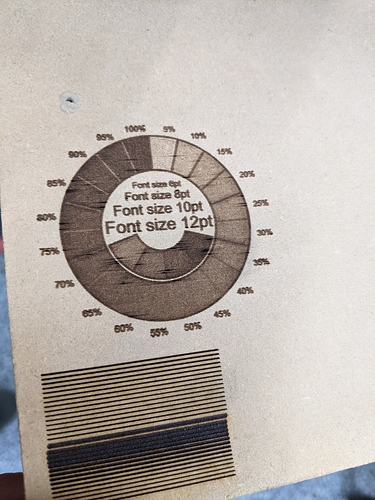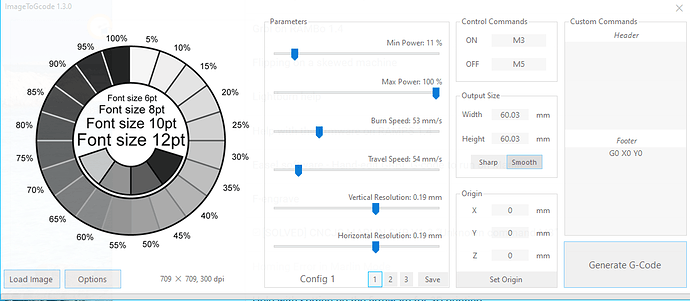 Running on a 32bit board.
Those dark black specs vary with each burn. I have rewired the laser completely tried a resistor on the signal pin. I can swap to a different laser, try M106 instead, Frequency setting in Marlin?
Any ideas?
E2 Engraving Test.gcode (304.6 KB)
Super happy the timing stuff seems to be fixed. The lines start and stop where they should except for these glitches.
12/6 edit.
Junction deviation brings the speeds up. Raster SKR Pro 28mm/s, Rambo 22mm/s. Both seem to be able to vector even faster.
Use inline commands, no power ramping is needed if you use "over burn". Ramping is an option on teh 32bit boards, 8 bit is not liking it.