So I stumbled upon the V1 site a couple years ago and saw the ZenXY project and knew that I had to make one, but I really didnt have time since we had a newborn. About two weeks ago I happened to come across the post on Reddit that reminded me of this site.
I dug through a box of old Arduino projects and found a mega/ramps board with stepper drivers and an lcd/controller. Ordered everything else from the V1 site which was very convenient. After ordering, I tried to find someone to print all the parts and I was having trouble finding someone who would do it for a reasonable price. So I decided to just buy a cheap 3D printer, the Ender3. After some searching on FB, I managed to find a cheap end table that I thought would work well.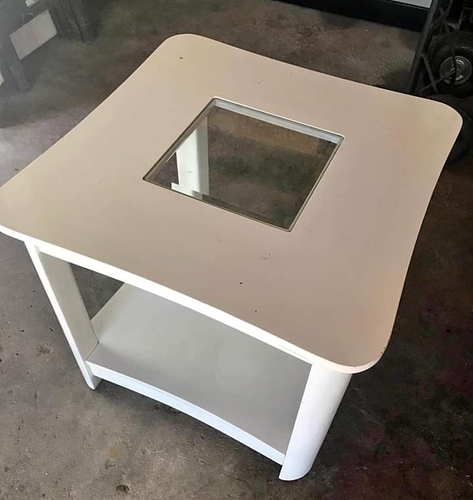 My first 3D print ever was the Zen rake.