Hi everybody!
First, let me apologize for this question. I'm a total newbie to Fusion and this is my first attempt into the Manufacture world.
I have a simple logo that was inserted as SVG file and then extruded to make it 3D. Then a 2D Apative clearing was created to make the outside shape. Afterward, a 2D pocket to cut the indents in the shape.
In Fusion everything looks fine, but:
When milling a total disaster occurs. I not getting a smooth shape at all. Please check the attached pictures. Any idea what I'm doing wrong?

Why is the tool path so complicated and intricate? There are several exits and entry points. Why it is not a continuous movement?

Could be this a post-processor error?
Thanks a lot for giving some light to an apprentice!
I could share my file but the forum doesn't allow me because I'm new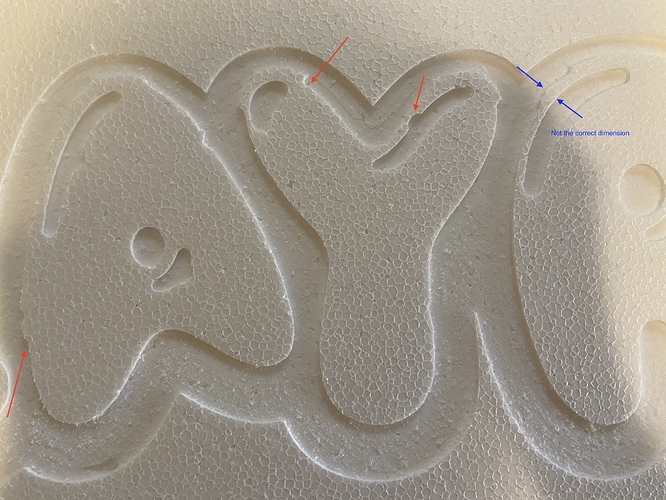 Screen Shot 2020-04-07 at 5.03.14 PM|690x356