Hello all,
As seen in another tread, I built a MP3DP (and my daughter too). Now I have a question, which perhaps need a redesign of the part X.stl.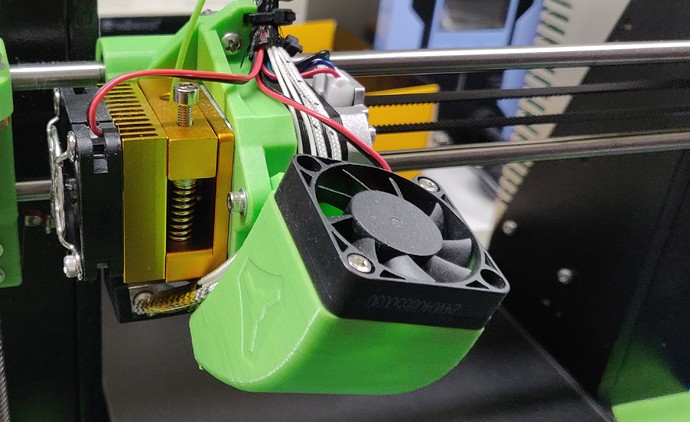 Whenever I have to change filament I have to push the lever on the extruder. And even when I try to keep it in place more often than not I manage to warp/rotate the positioning of the extruider/hotend, resulting is a misaligned Z-placement. It look like the strap is a bit to narrow or the extruder/hotend misses a ridge to stay in place.
It would be great to have something that keeps the hotend in place, or is there another methode I should use to loosen and place the filament. Filament wil not always loosen properly using the filamentfeature of Octoprint.
@vicious1 of anyone else, can you advise me?
Cheers,
Kees