Looks like a lot of my fellow texans are jumping on the primo so I have to start my own thread. Can't be left out like that.
Main goal other than just upgrading is doing a better job on cable management and a better job documenting what I've done differently. Mostly with probing. I modified my routers ages ago so I don't have to alligator clip the bits for easy Z homing and probing (Z and G38.2 X/Y). I see questions about that pop up on the forum sometimes but never get mine documented. Hopefully I'll take the time to do that during the rebuild.
Doing one in Black/Red, and one in Blue/Silver. I'm going to mmuify some of the parts just because they look like they're meant for it. I'm waiting on my red but I did a blue/silver part just to see if I'd like it and I'm rolling with it.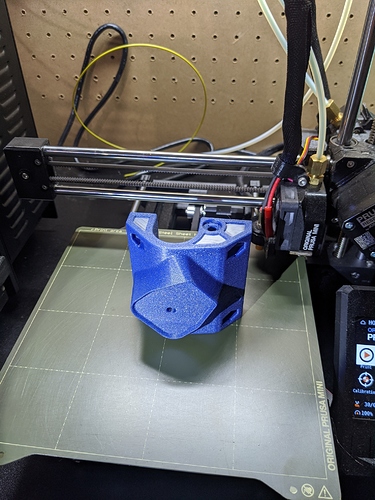 It's placed on the mini just because it had better light, printed on an mk3s