That title is true. We have 3. But if it were up to her, we'd have 300. SO I'm digging around my shop saturday, and found a nice piece of 1/4" MDF so I decided to try one of the files she bought from Etsy before the pandemic happened. Hey I was gonna throw the MDF out anyway! Why not?!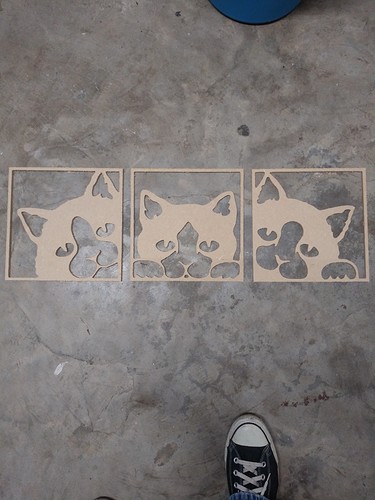 Anyway, so she loved them… Go figure, and now I gotta sand and paint AND hang them. SO I guess I'm gonna be updating this thread as that happens lol
For anyone wanting to make their cat loving wife happy… Here is the file I used.