So this has been a project for some time. With this project I learned how to take designs in inkscape then move to fusion 360 to model, and I learned fusion 360 CAM. My cnc.js quit working for some reason with this project so I instead decided to upgrade to LinuxCNC.
This project isn't overly complex for many of you but it was a big project for me. This project has 4 tool changes. It starts with a 1/4in, to 1/8in, to .92mm, to a chamfer. The LinuxCNC tool changes went so smooth with the touchplate to set the offset. The stock LinuxCNC postprocessor needed some adjustments, and I think even more eventually.
This is a gift for my girlfriend's dad … Who I haven't even met yet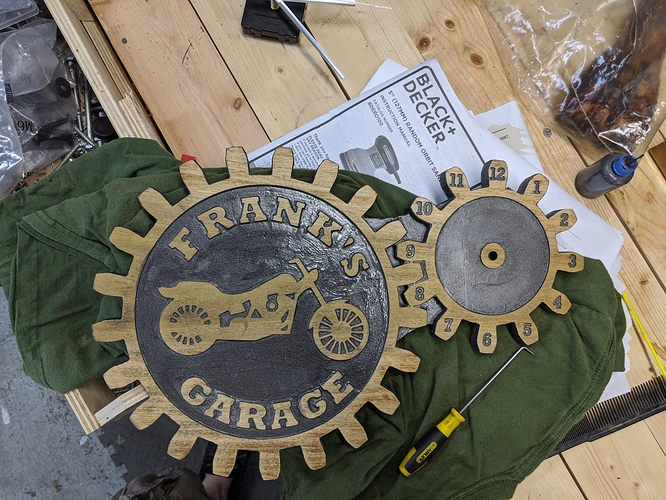 It went thru many variations. And failures. One broken bit.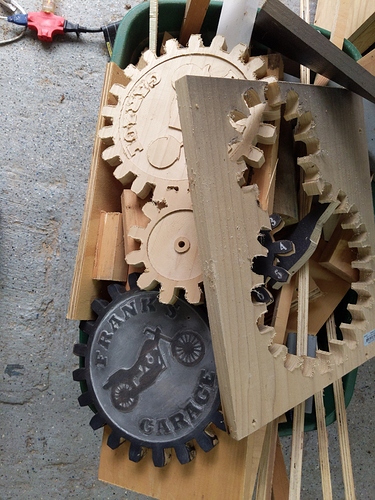 I'll post a pic of the clock movement once it's all dried.
I'm still not happy with it but done is better than perfect. Time to move on to the next project.