Here we go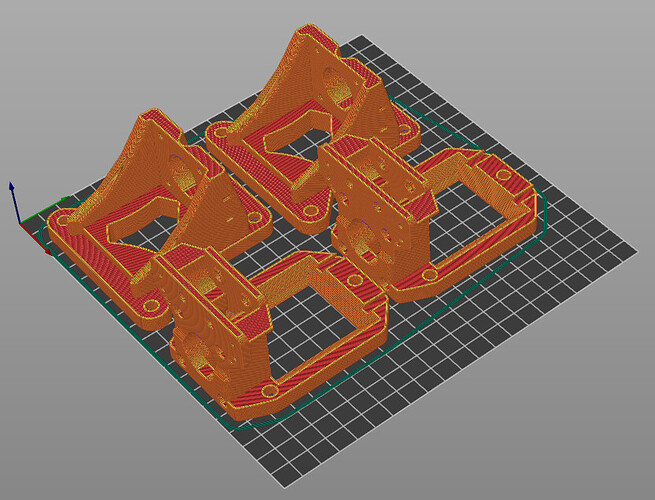 A major goal for this build is to experiment with saving time in two ways:
Portable outdoor unit to run unattended in a safe location
Dual X-carriage for "IDEX" style machine
A low chance of fire is still much too high to run unattended in the garage, but with a long extension cord I can run the machine in the middle of the yard, and the risk of fire puts only the machine at risk, not the house or its residents.
The machine won't stay outside most of the time. I'll have to remove the X axis from the table and bring it inside whenever I'm done, and it appears that should be really quick.
With two X carriages, tool changing is simple and reliable. Two tools is a huge step up from one, and there is much less marginal utility in a third tool, at least for what I usually want to do. I am pretty confident I can get existing "idex" (independent dual extruder) firmware to handle the tool change without a lot of extra work.
I'm keeping my double-decker Burly in operation but I've taken apart my smallish Primo to reuse the motors, pulleys, bearings, etc.
Dual X will need at least 6 drivers and I'm thinking of the SKR Octopus or similar, for an eventual rotary axis or two.
I'll post more about the table as it gets more developed.
A workpiece size of 24x48 inches is the largest I'm likely to use. The dual X carriage eats up some space on the X axis, and I'm looking at 975 mm rails so each tool can do 24x48 inches, and the ovelapping area for dual-tools is a bit less than 24" but that should be okay.