More metal on plastic action!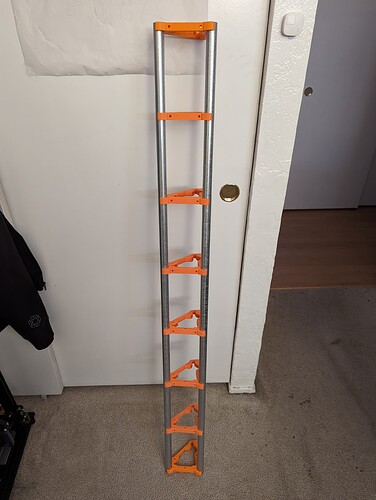 X rails cut to 55-in and I managed to drop only 1 on my bare foot. I'll spare you the picture of the half circle "bite" mark. Safety first folks!
I attempted to space the braces to several interpretations of "no less than 8 inches" with no luck. I'll have to double check the strut plate DXF files to see how I'm mathing wrong. The plan is for a full sheet build by the way.