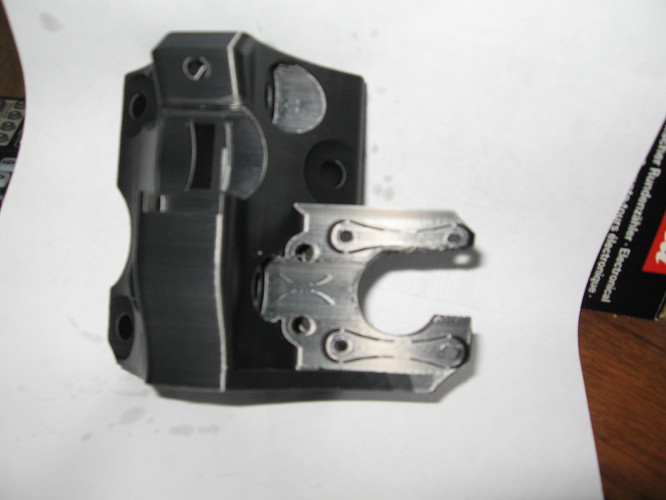 This is how my first truck printed and I'm curious if it will work like this? Also wondering if someone knows what went wrong? It was stringy in that bad area but I pulled the strings off.
I'm using a creality ender3 V2 and have printed many of the other parts and they have all turned out fine
material sunlu PLA,nozzle temp 207,bed temp 70,.4 nozzle,.2 layer height Not sure what else you might want to know. I'm not real experienced with various settings. I have an 8" makerfarm pegasus printer for 5 years or so,don't print many parts but the pegasus was all pre set so every part i printed on that just printed. Now with the ender I'm using cura to slice it using their settings for the ender pro 3 but went up slightly on the temps. I was having problems with adhesion, I think because in my basement where the printer is it's about 62 farenheit so i upped the temps slightly to compensate for it being that low of an ambient temp. I also made a sort of enclosure just putting 2" thick styrofoam panels around the printer. Inside the enclosure at bed level it's around 75 to 80 farenheit. I had thought the base of the parts were getting too cool and that was causing the parts to come unstuck from the bed. Upping my temps slightly and enclosure I now get very good adhesion. Thanks in advance.