And the Journey begins, finally! I look forward to making some dust in the near future. Thanks Ryan for the awesome Job and hard work! Also a really quick turnaround on my order.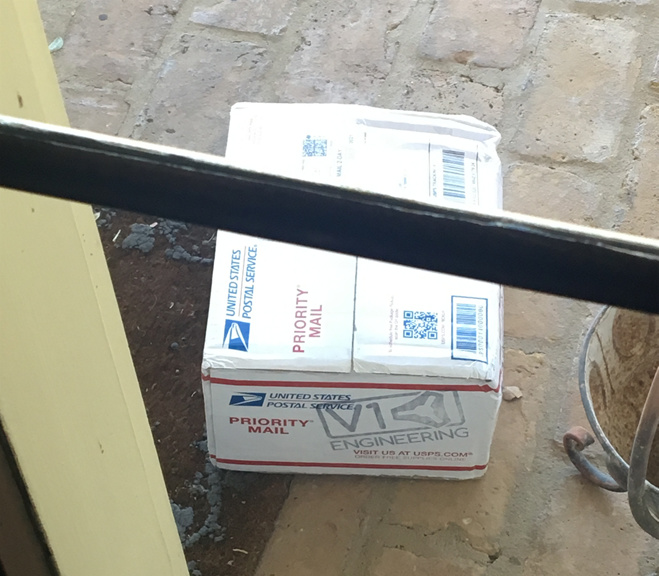 The package was a little damage but it was on the side with the bearings so nothing looked damaged inside.
Working volume: 630mm x 630mm x 250mm (drop table to support the larger Z)
Stationary Tubes: 1" DOM 0.120" wall thickness (from local supplier)
Moving Tubes: 1" DOM 0.065" wall thickness (to reduce weight)
Spindle: Ryobi Laminate Trimmer (have 2 on hand so thought I'd start with those first)
Control Board: SKR Pro 1.2 Kit from V1
Steppers: NEMA 17 - 76oz/in from V1 (w/ dual end stops)
Cable Mgmt: Tape Measure Trick
Print Material: Anycubic PLA (Black & Red)
Printer: Anycubic Predator (Delta)
Materials hoping to cut: Wood, Plastic, CF, Aluminum?, Steel??
Planned Projects: signs, jewelry box, Bass guitar, LR2 parts…
Future expansion: PID, vinyl cutter, laser, plasma, 4th axis
Tubes Cut!

Fortunately I have access to a saw & mill at work so I was able cut, clean them up and easily drill the Z-tube screw holes.
Next step: Printing & board bring-up