Hi Everyone.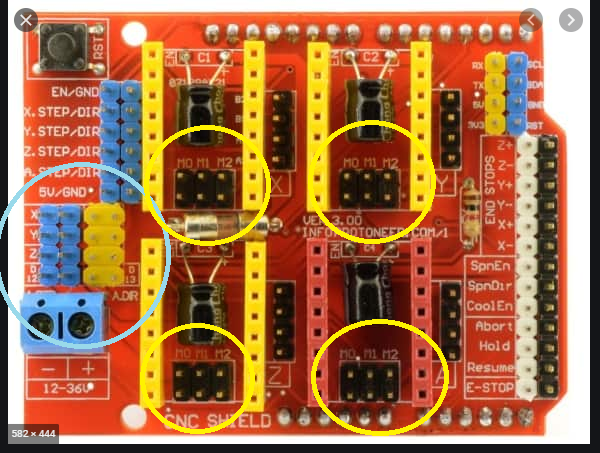 There are pins of CNC Shield that I don.t understand how to use them.
Picture has Blue Circle show you that is Axis configured, configured to clone the X or Y or Z axis,

       1.  What are they use for? 

       2. Must I set all pins?


Yellow Circle that for Mode 0,1,2, select for MicroSteps and DRV8825 has 1/1, 1/2 to 1/32 steps,

     1. What that use for?

     2. Which is right set mode for Wantai 42BYGHM809 stepper motor?