Finally got my machine built and running. Now on to dialing it in and calibration. Any advice or links would be appreciated.
The first cut in the program is a facing operation and it cuts fine. The second is an adaptive cut and the machine seems to lose track of where it is at.
I know there is a 'milling basics' somewhere on this website, but dang if I can't find it again. If anyone knows of a good reference of common bits and speeds that would be awesome.
Here is some video of it cutting. Y axis problems on my lowrider - YouTube
Here are my settings in Fusion360 for this tool path.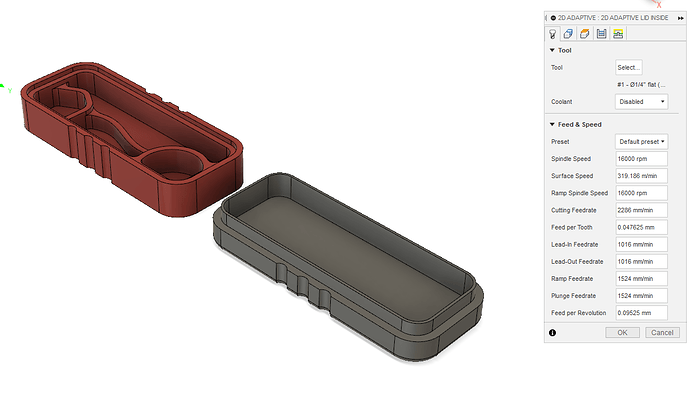 It seems to get really out of whack when it does the move right after the ramp in where it is cutting in circles until it hits the perimeter of the pocket.