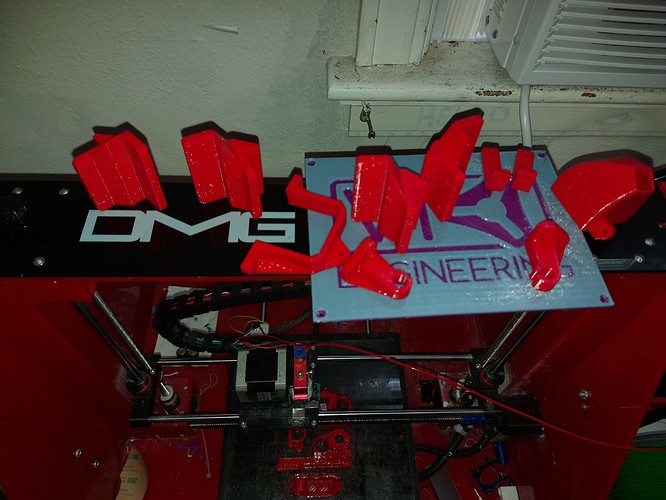 My 3D printer was acting a little screwey. Turns out a plastic weld holding the Y nut broke, and the screw reinforcing the joint wasn't quite tight enough to prevent some weird wobbles. That would be the strangeness in the text of the V1 logo on the case cover I printed last week.
Well, I re-tightened the screw, so it's good now, but I'll need to do some more major surgery to redo the plastic weld. In the meantime, I thought I'd give the MP3DP a go. I still have most of the pieces from my first I3, which was an abysmal POS from the word "go" but it did get me started in 3D printing. When complete, this will live in the basement shop, so that I won't have to run from basement to attic. This will probably also be more or less limited to printing PLA since the spare heated bed I have is 12V only.
I'll use the MKS Gen L v1.0 that I pulled off of the Primo for control, which will also give me the LCD for headless control.
The biggest cost to build for me is the plywood thst I'll be making the frame from. Second will be the red PETg that I'm printing the parts with. I'm reasonably sure I have everything else already, we'll see.