Hello everybody,
I just posted this on thingiverse but then realized that here would be the better place.
I just got my first laser for my MPCNC and I am struggeling connecting it.
There is a 3pin connector and a 2pin connector.
The red one has a +12V, -12V and TTL/A Pin
The white connector has -TTL and A+ on it.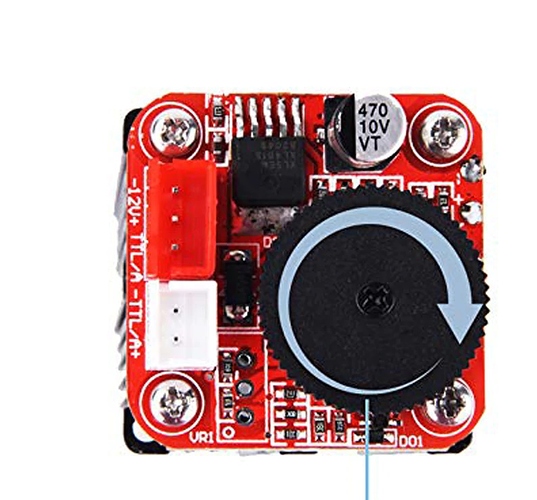 Now, both 12V Pins go to the power for extruder or heatbed on the RAMPS (D9, I think this is)
But what about TTL? This, as far as I know, should go to Pin 44 and is 5V.
But what pin should I use? Is it the TTL on the red connector? But this could be 12V.
The white Pin could be TTL 5V and Grd. Should I use that one?
Thanks for your help!