All,
I have been lurking and offering comments for several months now, I guess it's time to talk about my (almost) build.
A bit about myself: Pilot, Instructor, Retired, messy garage (see below). I have been helping to rebuild glider instrument panels for my glider club, and others. Decided I needed to have a router to cut the panels accurately (and much more easily). But we're back to the messy garage. My wife insists that we can park her car in there! Imagine that!
So the building has been waiting for me to get the garage cleaned up to the point I can do real work and have room for the router table.
This first picture is the results of living in one house for nearly 40 years (and already spending lots of time to see that much floor space):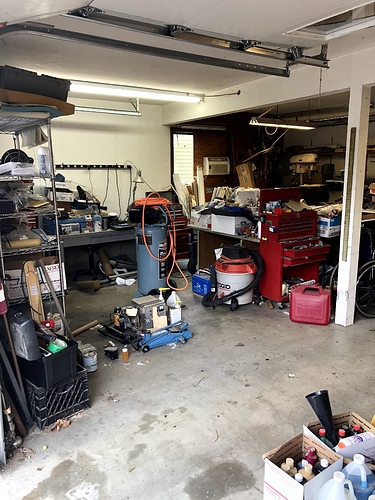 This is where I've gotten to in the last several weeks: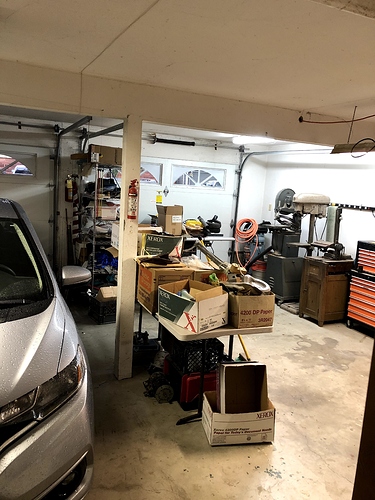 The folding table in the foreground is the only thing standing between me and starting the build. Today it will be GONE!
My plan is to have a workspace of 2x3 feet, 25.4 DOM rails, on a rolling table. I hope to cut 5/32 inch fiberglass panels and maybe a few 1/8 inch aluminum parts. If I don't screw things up too much I also wan to the cut some vinyl lettering for the contest IDs we use in glider racing.
Wish me well, I'll send the "clear space" picture tonight, I hope.
Mike