Hi everyone. Just ordered pretty much all the parts to build the ZenXY table. The actual construction will be a simple box similar to a shadow box I recently built for a client.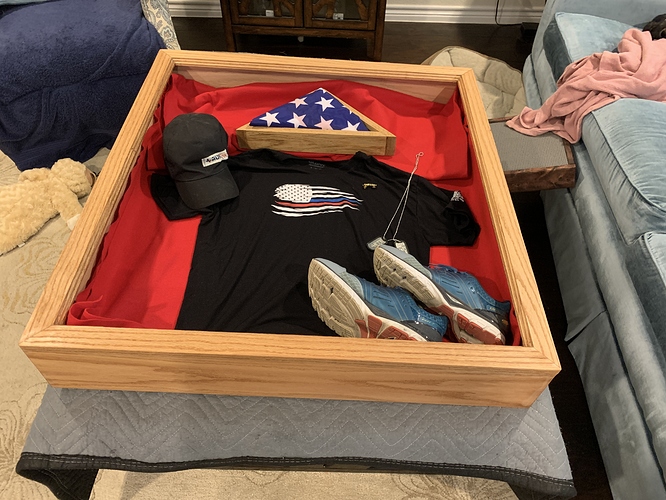 See attached - shadowbox was not finished at time of picture, this is just a rough representation of what I'll build.
Currently I've printed 8 of the 10 parts. I'll finish printing them today and pick up some conduit tomorrow. My plan is to get the mechanics working and then I'll finalize the size and build my table around the base.
The construction will be the easy part for me, but I'll be asking a lot of questions when it comes to programming the Rambo 1.3 mini. Please be patient with me.