Hi all,
Its been a while since I last posted but I have finally found some time to get back into assembling my lowrider.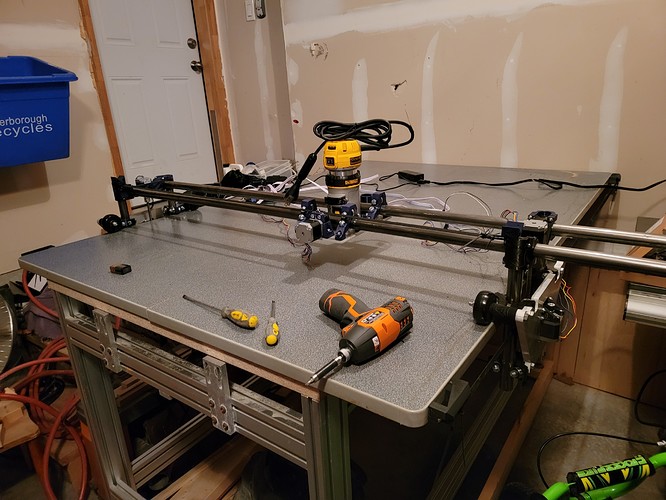 I have a Rambo V1.4 board that I got preconfigured from Ryan set up for dual end stops (ill get to end stops later as i havent even tried to plug these in yet).
After searching the forums and net, i haven't been able to determine if i have wired by board incorrectly.
I have tested my machine and have movement along all three axis as "I" would suspect.
I have X axis going along the long span of my table (two motor - with belts).
I have Y axis moving along rails (one motor).
I have Z axis moving in the vertical.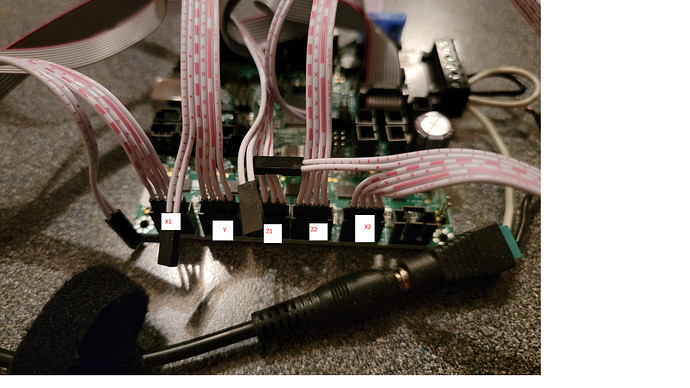 From what I have read, I believe my wiring should be incorrect but as stated above, manual movements work as expected - maybe just luck?
my next question would be, how do i get the height of both Z motors to be aligned or does that come later with the G Code? I do have the touch pad/probe/sensor - but i know this is just to help located the tool before cutting. I find that the left side of my machine often droops after disconnecting the power.
Finally, what is the proper way to shut off the board/lcd? i have been just disconnecting the plug to the wall. is there an on/off switch that i am missing?