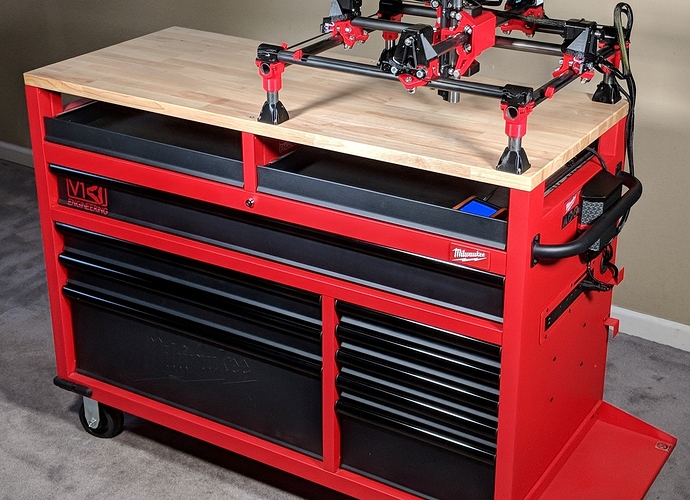 This bad boy is finally finished, I promise I will be getting it dirty soon. SOOOO clean, yuck, needs proof of work… scars and dirt.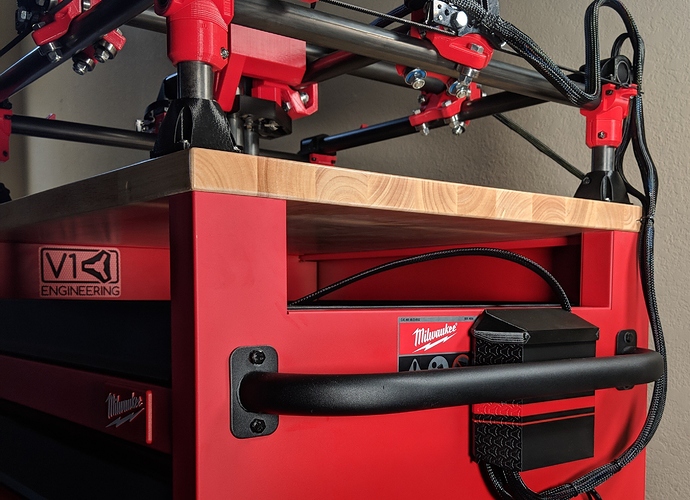 Total retail cost;
Toolbox $497
Stainless Rails $42 (with some leftovers)
Stainless Stain $38 (plenty leftover for more)
Plastic $155
Dual Endstop Kit $331
LCD $15
Sleeve ~10' $3.80
660 $57
1/2" wide tape $3
Total (so far) = $1143
Not as bad as I thought, this is literally as awesome as I can possibly build it including a huge brand new toolbox. Xzibit & West Coast Customs could not have done a better job other than adding some pop out TV's!
I used the tape measure trick (1/2" width) on all three axis, the cables do not touch the table at all, no worrying about clamps catching.